press release

40 years of Erawan – driving Thailand's progress and future
Turning 40 marks a milestone in a person's journey in life. The accumulation of 4 decades of life experience, lessons learned in work and in life, and earned wisdom helps guide and prepare a person in their seasoned adulthood for any challenges and opportunities that will arise in their future.
From the early days of Thailand's energy landscape, when the nation had relied heavily on imported energy and petroleum exploration and production was barely breaking ground, today "Erawan", Thailand's first natural gas field, operated by Chevron Thailand Exploration and Production, Ltd. has been powering Thailand through its supply of natural gas for 40 years, fueling industry booms and driving economic growth nationwide as well as cultivating homegrown energy professionals and laying a solid foundation for the future of the petroleum industry in Thailand.
Discovering energy that fuels Thailand's growth
Erawan began the commercial production of natural gas for the first time on August 17, 1981 or 40 years ago. The production of first gas at Erawan has marked a new era for the kingdom, where Thailand is on the path to increasing energy security and energy independence. Erawan's natural gas has been used to generate electricity for households and the industrial sector, jumpstarting national economic growth of both agricultural and industrial sector. The gas has also been served as feedstock for the petrochemical industry and related industries leading to the development of the Eastern Seaboard of Thailand as a strategic and competitive base for key industries including the petrochemical industry. The project helps maximize the value of natural gas delivered to the economic corridor, attracting domestic and foreign investment, creating employment opportunities, generating income for local communities and beyond.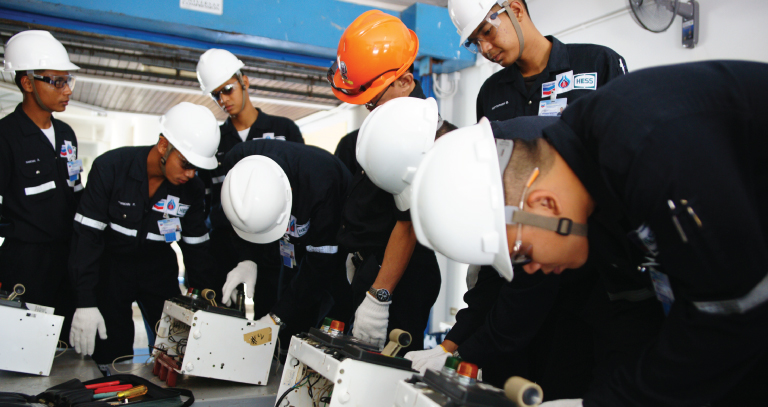 Powering human energy that secures Thailand's energy future
A skilled workforce is key to safe and successful oil and gas operation missions. However, 40 years ago, since petroleum exploration and production was a novel concept in Thailand, very few locals had relevant educational or professional experience prepared for employment in the petroleum industry. With that in mind, Chevron has established the "Settapat Center" – a world-class petroleum technician school with state-of-the-art training facilities – in 1980 in Songkhla to provide multi-skill training programs to prepare high-potential personnel for their future missions at Erawan.

Boonlom Sengsamran, former Erawan's Offshore Installation Manager (OIM), was one of 45 Thai trainees selected to participate in Settapat Center's first ever 1-year petroleum technician training program. He said "At first, nearly all offshore personnel operating at Erawan were foreign nationals. Thai personnel gained first-hand knowledge by working with them. Over time, more and more Thai staff have been entrusted with key offshore roles. In 2014, during my last year at Erawan, the majority of personnel are Thai. These qualified personnel are the result of Chevron's continued development of homegrown talents."

If Erawan is the offshore school ground where local personnel are given hands-on and on-the-job training at sea, the "Settapat Center" is the onshore academy aimed at training new recruits into fit-for-duty, skilled petroleum technicians through practical and theoretical courses. Over the past 40 years, a total of 60 graduated classes comprising over 1,700 petroleum technicians and related personnel have received training from the center. Overall, the center has provided a series of oil and gas training programs for over 400,000 petroleum professionals, who are now a key driving force behind the thriving energy industry in Thailand today.
Empowering energy that strives to overcome adversity
Due to the complex geology of the basins in the Gulf of Thailand, including Erawan, the reserves are distributed in many small reservoirs of varying sizes and shape across an area spanning over 4,500 square kilometers. As each small reservoir depletes fairly quickly when placed in production, a large number of wells are required to recover the gas to meet the output requirement stipulated in the concession agreement, maintaining the country's energy security. Gas production from Erawan is therefore highly price sensitive as the cost of development and production is high and associated with several investment risks.

Chevron overcame Erawan's geological challenges by introducing technologies suitable for Thailand's landscape to enable maximum efficiency with an appropriate capital investment in gas production while meeting international environmental and safety management system standards. During decades of operating in Thailand, Chevron has developed and implemented new technologies to support its operation in the Gulf of Thailand including 3D seismic mapping, standard slim hole well drilling approach and remote compressor package installation on wellhead platforms and sea water injection operations employed to increase recovery efficiency. Chevron's innovative technologies and operation standards have been widely recognized by relevant government agencies and have at the same time set industry standards for other operators in the country.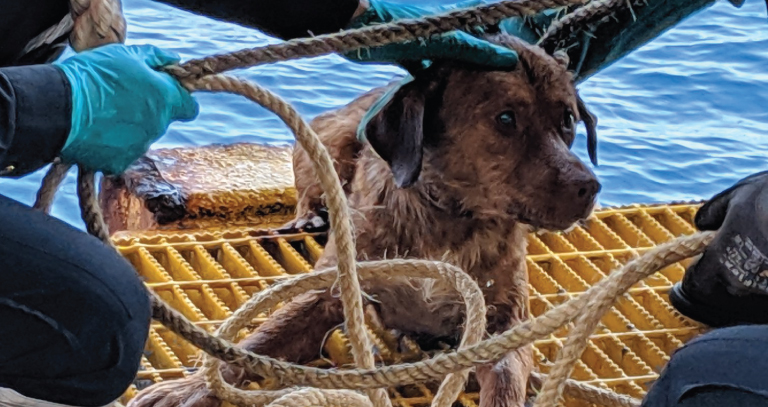 Driving human progress with pride
Offshore personnel working at Erawan and other fields in the Gulf of Thailand have at times performed humanitarian missions, providing much-needed and often urgent assistance to injured or ill fishermen, assisting emergency childbirths at sea or rescuing stranded shark whales and sea turtles. Most recently, "Boonrod", a dog found swimming 220 kilometers off the coast of Thailand and later adopted by Chevron's offshore employee, is the latest in a long line of animals rescued by Chevron's hard-working crews. In addition, Erawan crews and offshore personnel have been giving back to society long before the term "CSR" became widely known in Thailand. They often spent weeks during their off-duty breaks to take part in volunteer activities. These range from building schools and playgrounds, planting trees to disaster relief missions including their efforts to help communities in Phang Nga, Phuket, Krabi and Satun that have been affected by the 2004 tsunami. By volunteering their talents and time, Chevron employees' spirit of giving back reflects the company's long-standing core values and commitment to making a difference in their communities.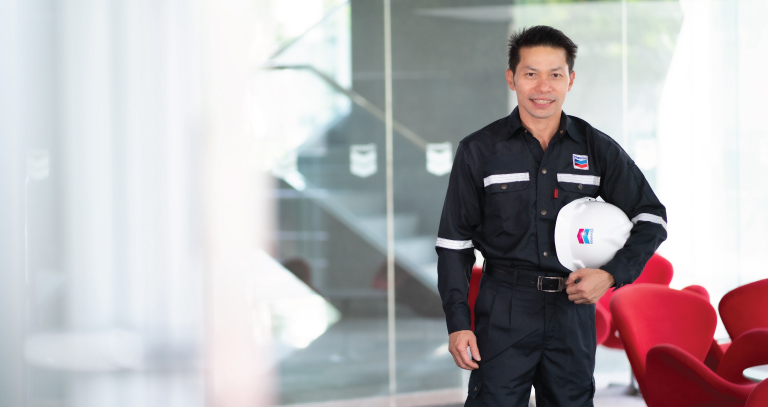 Chatit Huayhongtong, president of Chevron Thailand Exploration and Production, Ltd., said "For 40 years, natural gas from Erawan has been driving Thailand's economic growth and social prosperity. Erawan is without a doubt a cornerstone of the country's petroleum exploration and production industry, introducing cutting-edge technology and innovations, building new knowledge and solutions while consistently setting industry standards. Erawan is also a school nurturing a new breed of local talent, producing qualified personnel equipped for work in the oil and gas sector – a driving force behind the success of the industry. Our personnel also applied their skills, experience and energy in volunteer activities, strengthening their local communities and beyond. Erawan has built a proud and lasting legacy for all of us at Chevron in the past, present and future."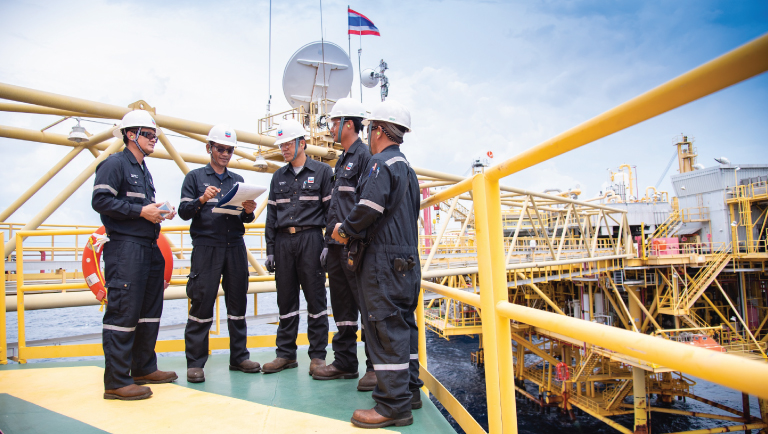 If we compare Erawan's 40 years in service to a person's life journey, this 40-year-old has undoubtedly embraced and overcome countless challenges over the course of their life. Made resilient by adversity in their past, Erawan is driven to face any hardship that lies ahead to strengthen this country's energy security as it has always done for the past 40 years.