history

our historic milestones from pioneering days to the present and the future
In 1962, Chevron was the first oil company awarded exploration rights in Thailand. Eleven years later, Chevron made the first discovery of hydrocarbons in the Gulf of Thailand, which led to a major natural gas development there later in the decade.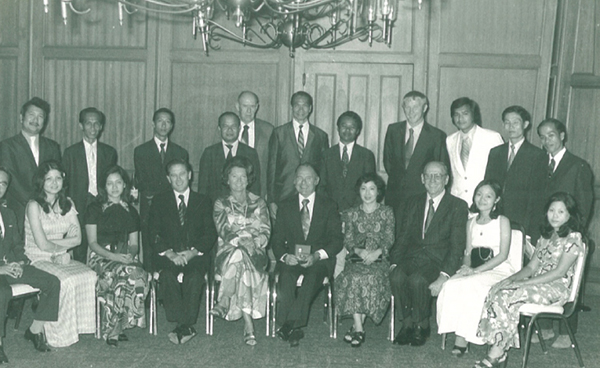 1962 l Union Oil Company (later named Unocal Ltd. and become Chevron Thailand Exploration & Production, Ltd.) was the first Oil & Gas company to awarded petroleum concession at Korach Plateau.
1968 l Concession Block 12 and 13 in the Gulf of Thailand was awarded.
1973 l Struck natural gas in the first exploration well, 12-1. Geologically known as "A" structure, it was the first to be developed in the Gulf of Thailand.
1978 l Signed the first gas sales agreement. The field was officially named "Erawan", a mythical three-headed elephant symbolizing power in Ramayana.
PTT launched a 425-km submarine pipeline project (the world's then longest submarine pipeline) linking Erawan to Rayong.
1980 l Established Settapat Center that offers a wide range of technical, leadership, and managerial training programs to Chevron employees in order to excel in the oil and gas industry.
1981 l First gas supply of 35 million cubic feet per day (mmcfd) came from the Erawan-A Platform on August 17th.
1990 l HRH The Crown Princess Sirindhorn visited to the Bangkok office and observed the petroleum exploration and production activities in the Gulf of Thailand Built Offshore weather monitoring station on the Satun living quarters.
1991 l Concession Block B8/32 was awarded.
1994 l Received the award of Outstanding Industry (Safety Management category) from Prime Minister Chuan Leekpai.
1997 l Installed the first two tripod wellhead platforms at Pladang and Funan filed.
1998 l Signed a new condensate sales agreement with PTT.
1999 l Invented horizontal drilling for the first time in the Gulf of Thailand.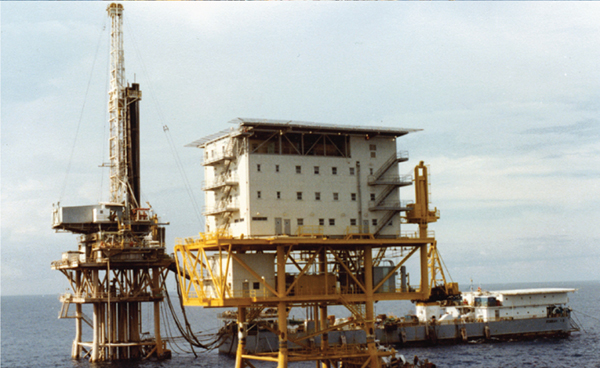 2001 l Achieved the first horizontal monobore oil well in the Gulf of Thailand.
2002 l Celebrated 40th anniversary.
2003 l Concession Block G4/43 and 9A was awarded.
2005 l Unocal Corporation merged with Chevron Corporation. Unocal Thailand Ltd. was renamed to Chevron Thailand Exploration and Production, Ltd.
2007 l Extended concession of Block 10-13 to 2022. Concession Block G4/50, G7/50, and G8/50 was also awarded.
2010 l Reached 300 million barrels of cumulative condensate production.
2011 l Celebrated 30th Anniversary of Erawan. Later that year, launched Chevron Hangar at Nakhon Si Thammarat.
2012 l Celebrated 50th anniversary.
2014 l Reached 12 tcf of cumulative gas production.
2015 l Reached 400 million barrels of cumulative crude oil production.